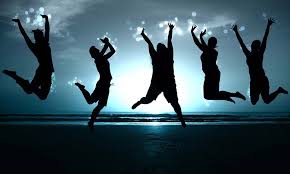 What would if feel like to be free? Free from worry, struggle, stress, overwhelm, financial worries. Feeling out of balance, over whelmed, confused and at times powerless.
What if life were significantly easier? The financial worries are gone, relationship issues are cleared and healed, and you're doing something you love? Can you imagine that? What if you had time to give back to children, animals, the earth, getting water to people who don't have access. Did you know that there are still people on this earth that don't have electricity or clean water- plumbing or in-home toilets? How is that even possible? Apple just came out with what Iphone 8? I don't even know, I don't have one. I heard it may cost $1000. What if we all pitched in say 100 to get water and electricity to these remote areas, so everyone has electricity, plumbing, running water in their home and a toilet?
We are all one. And I am not saying give up your cell phone but how about if we expand and start thinking beyond our selves or our immediate circle and start helping others.
Now our hearts open when we see the tragedy and devastation of the hurricanes, earthquakes and fires and we want to help others. It's fantastic how kind-heated we are when we open our hearts to those in need.
How about if we keep it that way and keep helping each other consistently? Let's not wait for a tragedy because it's happening in our inner cities and around the world. We are all brothers and sisters. We really aren't any different. We all love our families, our kids and we want them to do well. It doesn't matter what color your skin is or what language you speak.
Let's lift up above the fray and keep this going, no matter what negative fear the news wants to tell you. Have you realized yet that the news organizations just make stuff up? Some news is true to some extent and some of it just comes out of thin air. Use your discernment. If it doesn't feel right or sound like the truth then listen to your gut and turn the channel. Meditate and ask for guidance and clarification. Be true to yourself and trust.
True Freedom comes from within you, not outside of you. Claim your freedom now, you deserve it!
Regina Sisco is a channel for the higher realms including the Elemental Kingdom, a Multi-dimensional Healer and Spiritual Life Coach helping her clients to Become Their Authentic Selves.
https://reginasisco.com/wp-content/uploads/2017/10/5-women-jumping-for-joy.jpe
174
290
admin
https://reginasisco.com/wp-content/uploads/2017/12/Regina-Sisco-Logo-300x88.png
admin
2017-10-07 04:37:51
2018-02-15 17:51:53
Freedom