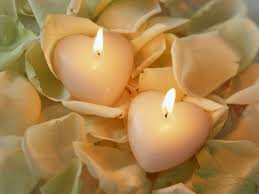 Are You Loveable? 4 Tips to Help You Feel Loveable – Part 2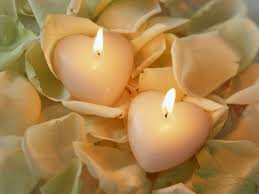 See my previous blog
Here are some Relationship Indicators to let you know if you don't feel loveable or deep down really don't believe you deserve to be loved.
Do you need to be in charge? Do you make all the arrangements? Do you ask for input from your partner? Or better still, do you dismiss the input from your partner?
Tip #2
It's all about love isn't it? What does loving behavior look like to you? How is love communicated? How does it feel?
The questions above describe someone with a 'controlling' personality or at least a strong 'controlling' characteristic. Someone who has to know it all, have all the answers, tells others what to do without asking or getting input. You have met that type of person before, right? You may have even been married to one? If you are perfectly honest, you have had some of those behaviors yourself too. Some of the time it is normal:  most of us have a little of that.
However, when it is overpowering, it is out of balance and a less than ideal way of treating another person. It's disrespectful and inconsiderate. Why do some people behave that way? The short answer is they don't love themselves very much. They are insecure and full of self-doubt. The controlling behavior is a mask to feel 'strong' because inside he/she does not feel that way at all.
Here are few tips to help change this behavior if you have these. Start by being kind to yourself. What is it that you don't like about yourself? You might ask 'How do I know what that is?' Here's an example. You might know someone that drives you crazy. What is it about that person that drives you crazy? That trait is something you have within yourself that you don't like about you. Here's the good news — you can change it!
Maybe your friend doesn't listen and talks over people. This drives you crazy. Pay attention- do you do that to people? The answer is probably yes, or you do something similar. If you don't like being treated that way, then don't treat someone else that way. Make a new choice — this will require some positive self-talk "I am going to be patient when listening to others." "I am going to slow down and be present, I am interested in what this person is sharing with me." "I intend to listen with an open mind and not be judgmental or critical." This is how you create change for the better and how you can change the things that you don't like about yourself. Make new choices about how you want to feel in your life. Treat yourself better as well as the people around you.
Ask questions in a relationship, have dialogue, and ask for input. Asking questions and communicating is not a weakness:  its called consideration. When you treat yourself in a loving way, you will treat others in a loving way and will be treated that way in return. Love isn't about control, it's about sharing. And isn't that what you seek, sharing and intimacy on all levels?
Regina Sisco is a certified Life & Relationship Coach. She is an expert with helping people transform their relationship suffering into self-acceptance and relationship bliss. Sign-up for my Free Gift! The Magic Touch – 5 Secrets To Successful Dating Tips.
https://reginasisco.com/wp-content/uploads/2015/02/heart-candles.jpg
194
259
admin
https://reginasisco.com/wp-content/uploads/2017/12/Regina-Sisco-Logo-300x88.png
admin
2015-02-24 22:53:26
2017-11-20 19:13:59
Are You Loveable? 4 Tips to Help You Feel Loveable – Part 2