DIVINE MOTHER MASTERMIND GROUP
The Holistic Approach
We are not one dimensional beings, we are multi-dimensional.  We juggle many roles in our lives- as parents, sons/daughters, employer, employee, care-giver, teacher, and spouse/significant other.  We all have many demands pulling at us.  Some are placed there by others and some we place on ourselves.
ThetaHealing®
ThetaHealing® is an energetic healing process that can heal physical, mental, emotional and spiritual issues.  The Thetahealer® moves into the theta brain wave -meditative state and connects directly to Source energy.  In this energy space the practitioner asks for a healing from the Creator.  It is a powerful yet gentle process.  Old pain, wounds, and suffering that people have carried around for years can be healed.
Testimonials
"Regina is a wonderful life coach. She is kind, supportive, caring and most important, she asks the right questions at the right time. She listens attentively and lets me do most of the talking, asking questions that prompt careful thought and consideration. Her guidance is empowering and thorough." –  Mary Anne Bachia, L.Ac., Diplomate of Chinese herbs
Would you like to feel more empowered and be true to yourself?
When you feel empowered you are being true to yourself. These are key ingredients to becoming your Authentic Self. To be your Authentic Self also requires developing a deeper Spiritual connection with your Soul and God. Then you are able to stand fully in your inner knowingness of Love and you can be all that you are as your true self. You no longer have to hide, not shine your light, doubt yourself or feel a lack of confidence.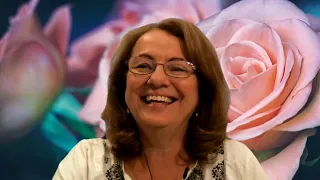 What has been stopping you from being your Authentic Self? Not believing in yourself? Lack of trust, maybe fear of being judged by others? It takes commitment to yourself to step into your authenticity. If you are willing to do the work to develop that sacred spiritual relationship with your True Self– your Soul, then it will happen. Reconnecting with Nature will help you to build that relationship with your Soul easier because the energy in Nature is pure and is the vibration of love.
Maybe you are tired of not having what you want in your life, not feeling fulfilled or satisfied, and not having the loving relationships you desire, or an enjoyable career.
If you are ready to change yourself and create a high quality, deeply connected life that results in Joy, Fulfillment, Contentment, Inner Peace & Harmony, and Renewed Confidence and Self-Love then I would be happy to be your guide along your path of Awakening to your True Authentic Self!
Contact me for a free 15-minute consultation. I am happy to hold the space for you to answer your questions and to get to know you. The world needs you to step into your Authentic Self! Act now and call.
Welcome, and Blessings to You!
Regina Sisco
 

Sign up for this FREE guide


Five Keys to Becoming
Your Authentic Self