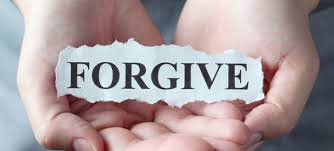 See my previous blog
Here are some Relationship Indicators to let you know if you don't feel loveable or deep down really don't believe you deserve to be loved.
 When you feel the relationship is getting hard and communication is difficult for you, do you sabotage the relationship (have bad behavior like saying or doing something cruel) so the other person will end it?
Tip #3
There can be so much to say about Question 3. I have talked with several clients who have been on the receiving end of this behavior and those who have done it.
Someone who is unable to communicate how they feel is afraid, deeply afraid of being hurt. They are unable to take responsibility for their behavior and feelings, so they act out and force the other person to take the action. This person is in need of deep compassion. Not that I am suggesting that you stay with him/her, I would not recommend that at all. The healthiest thing is to end the relationship and move on.
If you are the person who is struggling, the better approach with integrity, is to end/exit the relationship without the hurtful words or behavior. Understand that you have deep seeded issues that are toxic. Bouncing from relationship to relationship is extremely unhealthy and you likely have the belief that you don't deserve to be loved and you're afraid of doing any type of self-reflection to heal so that you are able to raise your self-esteem, self-respect and self-confidence.
Without at least an average (and ideally above average) feeling of these three characteristics I listed above, connecting with another in a meaningful way and expressing healthy love will not be possible.
How can you start turning this around and allow yourself to be and feel loveable?
It is probable that you have had some hurtful experiences in the past that have not been healed. You may be blaming yourself, the other person or people, and you may feel shame. These are two very powerful feelings that reinforce low self-esteem and self-worth. Being able to forgive yourself and others is one of the most beneficial ways to free yourself from pain and suffering. When you are in that state of pain and suffering you can feel disconnected from your true self, which creates lack of clarity.
In the Hawaiian culture they have a technique called "Ho'oponopono" which they use to forgive and seek healing and freedom. Think of the person you were hurt by and repeat:
I'm Sorry, Please Forgive Me, Thank You, I Love You.
And you may be thinking, "Regina, I was hurt by that other person, why would I say I'm sorry." Because this is a higher spiritual principle and there is probably something you want to be forgiven for also.
Repeat this phrase/mantra over and over again until you feel lighter.
"I'm Sorry, Please Forgive Me, Thank You, I Love You."
If you have time to do it 10-15 minutes a day would be good. This may take several days, or weeks, it really depends on you and your focus. It does take focus and a willingness to be free of the pain and suffering. It works.
I will use this when I hear of something negative on the news to help shift the energy of that particular situation.
It's time to free yourself and let yourself feel loved!
Regina Sisco is a certified Life & Relationship Coach. She is an expert with helping people transform their relationship suffering into self-acceptance and relationship bliss. Sign-up for my Free Gift! The Magic Touch – 5 Secrets To Successful Dating Tips on this page.
https://reginasisco.com/wp-content/uploads/2015/02/forgive.png
151
334
admin
https://reginasisco.com/wp-content/uploads/2017/12/Regina-Sisco-Logo-300x88.png
admin
2015-02-25 09:01:42
2017-11-20 19:10:10
Are You Loveable? 4 Tips to Help You Feel Loveable – Part 3