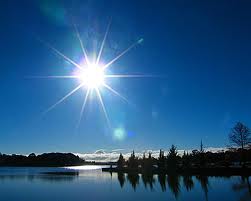 A Message from Archangel Michael: Changing Times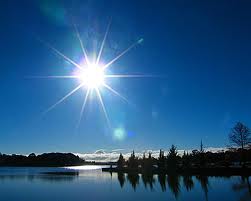 You are living in changing and somewhat challenging times. The turmoil has been building for quite some time has it not? Your government is divisive and does not work for the people. There are too many hidden agendas and special interest groups that buy your representatives. Even those groups who are trying to do good- fighting for healthy food and non-GMO additives, this is a system that is broken and needs repair.
Ideas are coming forward for a new system that is fair and equitable for all people not just the special interest groups. The days of greed are over. No longer will people be able to be bought in your government. They will be indicted and go to jail along with the special interest groups. This system is upside down. Your Declaration of Independence is suppose to be for the people. Not for the people by way of greed, manipulation and dishonesty.
A new day is dawning. Rebirth is happening on planet earth. The known paradigm of fear and greed is shifting – have you noticed? Have you noticed when there are tragedies more people are helping each other, taking care of each other and creating a community of love? They may not know that is what they are creating but their acts of kindness and generosity are all acts of Love. You may be noticing that your news channels promote fear. Through people's input they are beginning to promote and share stories of goodness and kindness. Well done for letting your voice be heard! Continue on with sharing your voice, the goodness of people needs to be heard more than the negative. From what we see in the higher realms humanity has far more kindness and compassion within them than hate and fear. And sometimes people forget that because of what they see on the news. Read and listen to other sources that are positive and promote kindness, being of service and Joy.
The new paradigm is love, service, joy, kindness, tolerance, peace and harmony. It has already started. The purging of the old has begun. You are seeing that on your news as well. The mistreatment of women and children has gone on far too long with those who have been in power. This will not be allowed to exist in the new paradigm and these changes are also in progress. Those who have organized and participated in these actions will face the consequences and if necessary will be arrested. The old cannot exist with the new.
A new day has dawned. The new paradigm of Love has already begun. The purging of the old paradigm is underway. You have a saying "out with the old, in with the new.' That is exactly where we are at this moment and making excellent progress on both fronts. The purging will continue so that the energy of love and kindness shines even more.
What will help you during these times?   Look into tools for transforming chaos. Be grateful for your life, especially the small things. Express gratitude every day. Be grateful for the dawning of this new day!
Beloveds, walk in Joy with me, I am with you always.
Archangel Michael
Regina Sisco is a channel for the higher realms including the Elemental Kingdom, a Multi-dimensional Healer and Spiritual Life Coach helping her clients to Become Their Authentic Selves.
https://reginasisco.com/wp-content/uploads/2017/12/sunburst-over-lake.jpg
201
251
admin
https://reginasisco.com/wp-content/uploads/2017/12/Regina-Sisco-Logo-300x88.png
admin
2017-12-01 05:04:42
2018-02-15 18:08:05
A Message from Archangel Michael: Changing Times