Teachings by Divine Mother Mastermind Group: Discovering the Magic Of You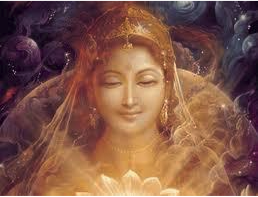 The Magic of You is many things as this six-month mastermind program will uncover. As part of your ascension process and spiritual development, the primary gift is helping you to let go of feeling like a victim, unlovable, unworthy, and being rejected. You have likely been on this healing journey and are aware that healing happens in layers. You may have thought, "Oh, this again?" For example, feeling betrayed by those who are supposed to love you, especially in childhood, holds much pain and has many layers. 
In this mastermind program, much transformation will occur while you are held in Divine Mother's infinite Divine Love and Compassion. Your evolution and ascension are knocking. Are you ready to answer the call to greater self-love, freedom, harmony, and Joy?
These Divine Love Teachings will assist in your awakening and ascension process by:
Healing old insecurities and rejection to feel more confident, peaceful, and joyful every day.

Releasing the shame and frustration of unworthiness and freeing yourself to feel empowered by stepping into your Higher Awareness and greater levels of Self-Love.

Transforming the suffering of past wounds and trauma, allowing the relationship with your Divine I Am Presence to flow.

Learning the Secrets of your sacred heart to know the Magic within You- that you are loveable and you are loved infinitely by Divine Mother & Father. 
This is a place to heal, release, and transform the old programs and ways of being so you may step more fully into the Radiant Light Being that you are! Each month we will focus on a specific topic that will support your awakening to your Divine I Am Presence.
Next Steps: 
Sign-Up below to join the waiting list for the next session in January 2024. 

The full Mastermind group will be held twice a month for six months. This is a six-month commitment as Divine Mother is calling all those who are ready to create a beautiful field of Divine Love together.

Once the application has been approved, you will receive an email with the registration, group information, and a Paypal link to make your payment

The monthly investment is ONLY $144 and includes two sessions per month, and you will receive a free recording for each session!

Limited spots are available. If you are feeling called and are ready to be held in this field of Divine Love

 
Message from Divine Mother:

    
Divine Mother will be assisting us to remember the Truth of who we are. She shares, "You are a being of Divine Love and Perfection. You hold the frequencies of Divine Love within you, and therefore, you can only be MAGIC. 
Regina, the Ascended Masters, and I will be teaching and guiding you to discover the Personal Magic that you hold, and only you hold for this magnificent evolution, liberation, and ascension process that is occurring now. I invite you to join us as we embark on this magical journey of the truth within you! You who are reading these words are being called to my infinite Divine Love."
What you can receive from participating in this Mastermind Class is:
Feeling a significant and sincere level of Self-Love

Having direct experiences of Divine Love and contentment within

Experiencing new levels of Divine Authenticity, Wisdom & Truth

A deep and blossoming relationship with your Divine I Am Presence
Here is an example of one of the first topics we will be covering – how to connect to your Sacred Heart.
Your evolution and ascension are knocking. Are you ready to answer the call?

 
This is a safe and sacred space that will be held in the Mother's love for us all. There will be channeled messages by the Divine Mother, the Ascended Masters, group sharing, and a short meditation. This is an interactive group so we can share our experiences and insights as we move through this amazing process of evolution together. You will be able to transform the old and know the Magic within as your Divine I Am Presence.
Here are testimonials from past participants:
"I know I matter. I am experiencing joy more and more. I am happy."
"I care, and I share with my inner child."
"I am letting go of guilt and self-blame. I am free."
"What has healed and transformed me in this process is my ability to stand in my own voice with confidence and ease.  I let myself be heard versus shrinking back from other's opinions and manipulation tactics.  I claim my own sovereignty."
"Learning to be more open and speak up. Grateful for this opportunity to work directly with the Divine."
"Since participating in Divine Mother teachings, I have experienced many profound changes in my life."
"The most noticeable is a sense of well-being and a peace from within. It fills my being daily."
I look forward to meeting you!
With Love & Joy,
Regina