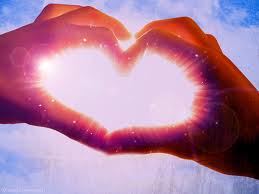 Are You Loveable? 4 Tips to Help You Feel Loveable – Part 1
This is a follow-up to my previous blog.
Do you give your power away in relationships? Do you let the other person make most of the decisions? Do you trust your own decisions?
Tip #1:
Why do you and others give their power away in relationships? It's usually because you don't feel secure or confident with your own decisions. How do you change that? It's about believing in yourself more. Take a few minutes and write down the accomplishments in your life, there will be several. You made good-even great decisions to reach that accomplishment, correct? Absolutely! So even though you may not feel confident sometimes in a relationship, do this exercise to re-build your confidence and let that carry over into your relationship.  I am sure you have made a good decisions in relationship too, it's just that human nature tends to focus on the negative instead of the positive. Take your power back and focus on the positive and all you have to give and offer.
 Relationships are about respect, trust, love and compromise. It also takes you showing up and being an active participant in the relationship. It takes two people to make it work, are you ready to experience something different and magnificently better?
Regina Sisco is a certified Life & Relationship Coach. She is an expert with helping people transform their relationship suffering into self-acceptance and relationship bliss.
https://reginasisco.com/wp-content/uploads/2015/02/love.jpg
194
259
admin
https://reginasisco.com/wp-content/uploads/2017/12/Regina-Sisco-Logo-300x88.png
admin
2015-02-14 08:04:55
2017-11-20 19:14:53
Are You Loveable? 4 Tips to Help You Feel Loveable – Part 1