Starseed Consciousness:
Teachings by Divine Mother Mastermind Group
Starseed Consciousness: Teachings by Divine Mother Mastermind Group September 2022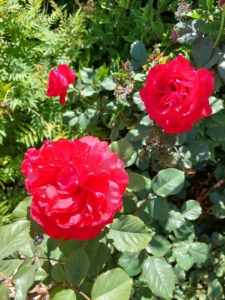 You are invited to my monthly mentoring group: Teachings by Divine Mother
Mastermind which will be held twice a month on Tuesdays and begins on
Tuesday, September 20. Lord Sananda and Lady Nada will be sharing their insights
and Divine Mother will be teaching us by sharing her Infinite Divine Love & Wisdom through her Sacred Heart transmissions.
This is a safe and sacred space that will be held in the Mother's love for us all. There
will be channeled messages by Divine Mother, the Ascended Masters, group sharing, and meditation. This is an interactive group so we can share our experiences and
insights as we move through this amazing process.
If you are tired of feeling rejected by your family and friends because you are
"different" or you are ridiculed because of your higher level of awareness and inner
knowing –Welcome!
This is the place of acceptance, peace, and rejuvenation for like-minded souls clearly
on their path of awakening and Ascension.
Here is Divine Mother's message: You are going through a Cosmic Rebirth –
individually and collectively – for all of humanity and beyond. My teachings will
support you on your ascension journey to your true self with your Divine I AM
presence.
What you can receive from participating in this Mastermind Class is:
Feeling a significant and sincere level of Self-Love
Having direct experiences of Divine Love and contentment within
Experiencing new levels of Divine Authenticity, Wisdom & Truth
A deep and blossoming relationship with your Divine I Am Presence
This is a place to heal, release and transform the old programs and ways of being so
you may step more fully into the Radiant Light Being that you are! Each month we will
focus on a specific topic that will support your awakening to your Divine I Am
Presence.
How to join this Mastermind Group? Email me at [email protected] to request an
application. Once approved you can take advantage of the Early- bird special of
$144.00 per month if you register by September 12, 2022.  Starting September 12, the monthly fee is $188.00. A sliding scale is available and can be discussed during the application process.
Here is an example of one of the first topics we will be covering – how to connect to
your Sacred Heart.
Here is the link for the video: Sacred Heart Meditation https://youtu.be/qVgk8qzc1Ss
Sign-up bonus – You will receive a welcome message from Divine Mother just for you!
Time: Tuesday September 20, 2022 at 7:00pm mountain time (in Equinox Energies!)
Where: Through Zoom
Here are testimonials from current participants:
"I know I matter. I am experiencing joy more and more. I am happy."
"I care and I share with my inner child."
"I am letting go of guilt and self blame. I am free."
"What has healed and transformed for me in this process is my ability to stand in my own voice with confidence and ease.  I let myself be heard versus shrinking back from other's opinions and manipulation tactics.  I claim my own sovereignty."
"Learning to be more open and speak up. Grateful for this opportunity to work directly with the Divine."
"Since participating in Divine Mother teachings, I have experienced many profound changes in my life."
"The most noticeable is a sense of well- being and a peace from within. It fills my being daily."
I look forward to meeting you!
With Love & Joy,
Regina